SwitchResX – Applescript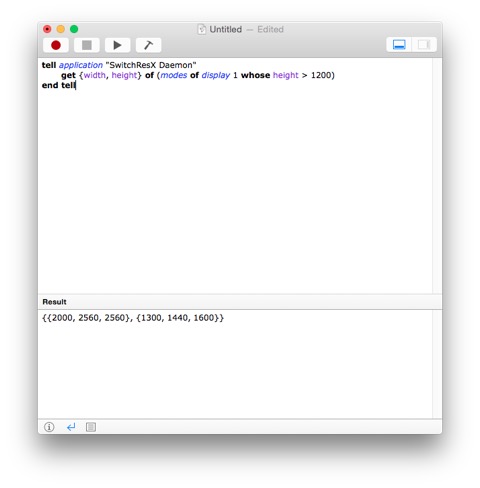 SwitchResX Can Even Be Driven With Applescript
One of the most interesting feature for those who are deeper into programming: SwitchResX can be controlled via AppleScript. You can get information, change resolutions and even record complex scripts, all automated and stored by the help of a simple script.
To begin with AppleScripting SwitchResX, just put your ScriptEditor in recording mode and use SwitchResX. Your first AppleScript will be created for you ! You can also get further information about SwitchResX' scripting capabilities by opening SwitchResX' dictionary in the ScriptEditor.
Use SwitchResX to the max!